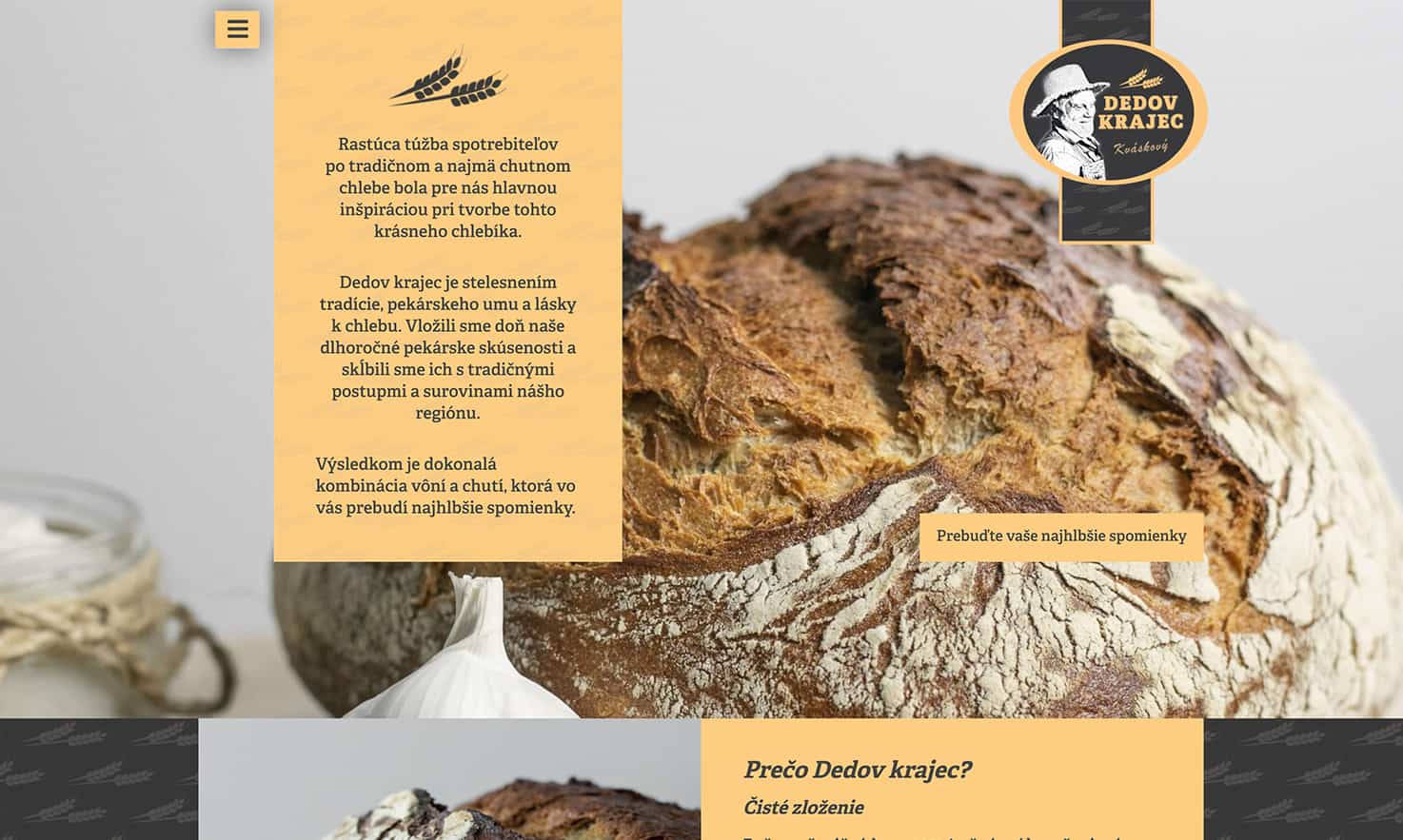 Baking has found its way to us again. Last time we brought you a blog about cooperation with the client pecenienasbavi.sk, today we will show you what we baked for dedovkrajec.sk.
It is very important to support Slovak sellers, what is crucial in the current situation. Dedov krajec is a traditional bakery right from the heart of our picturesque country, which puts its many years of experience, love and handmade work into the creation of tasty crispy bread. The product from the highest quality organic raw materials lacked only one ingredient – an attractive website to support the sale of this crunchy bread by customers (Slovak bakeries).
Assignment:
We only received a brochure as a basis for creating the website. Some would call it cooking from water, but creative challenges will not discourage us. According to the brochure, we created a clear brand page, where we let the quality of the product stand out clearly.
Vision:
At a time when the attention span of customers is extremely short, it is necessary to act quickly and engage immediately. That's why we chose the popular type of one page website with attractive but minimalist graphics at the same time.
Implementation:
Presenting the product visually was the most important factor in the creation. In addition to high-quality photos, we have posted a short, engaging video from the production process on the website.
The future:
Addition of other functions based on client requirements.