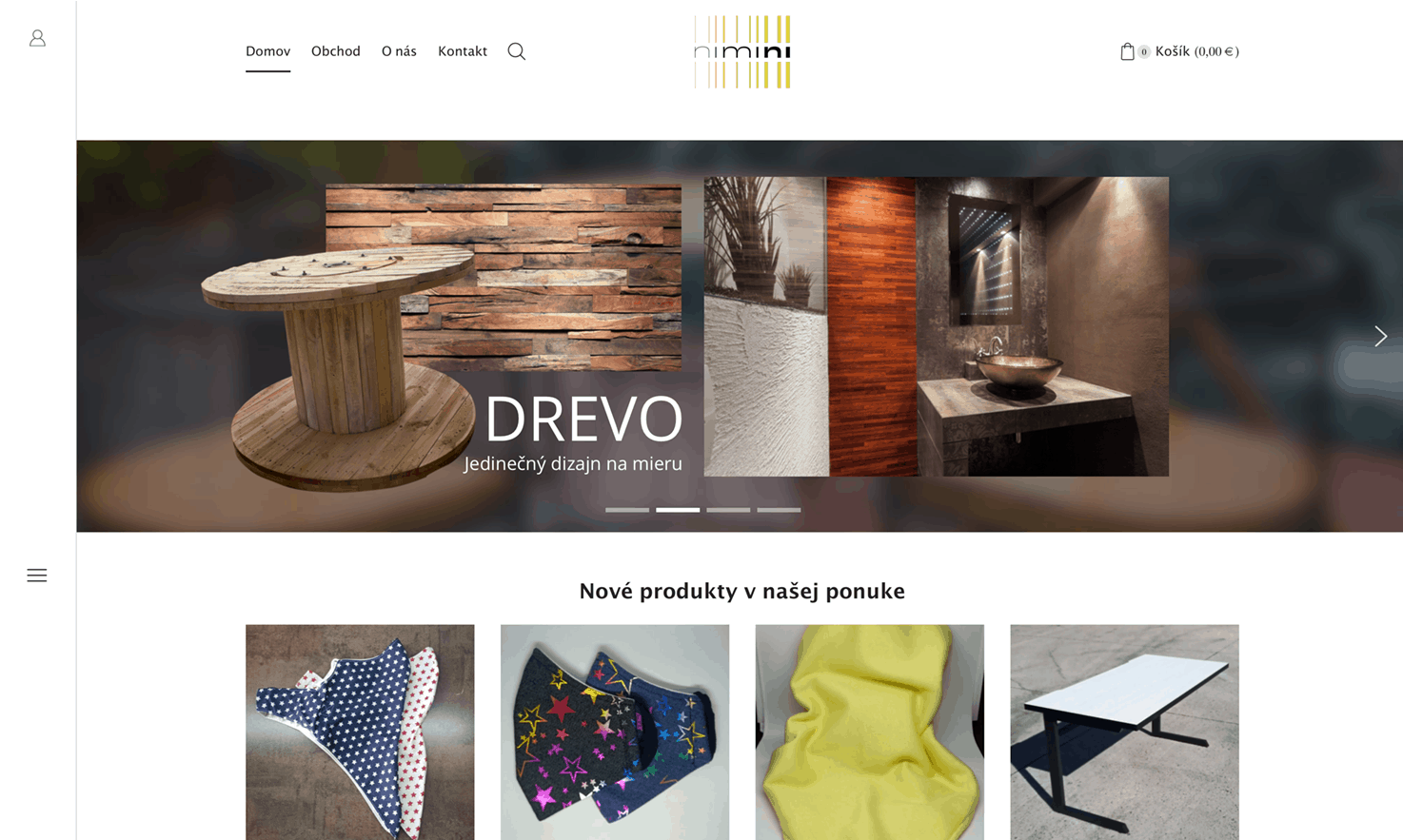 Someone is already changing for the winter tires, we change the website designs
This special period we are currently living in also offers certain advantages. It leaves us room for a retrospective review of our creations and therefore subsequent application of new ideas. And this is exactly the case with nimini.sk. One of our newest clients approached us with a request for a complete re-design of the website. And so there was born a new cooperation.
Assignment:
In addition to the complete redesign of the website, we were given the task of clearly organizing transport prices for various regions and types of products.
Vision and realization:
Because the time range of attention span of potential customers is extremely short, the vision was clearer than a bright sky. To create an attractive and well-arranged website so that everyone can immediately orient themselves and eliminate any chaotic stimuli.
The future:
Addition of other functions based on client requirements.