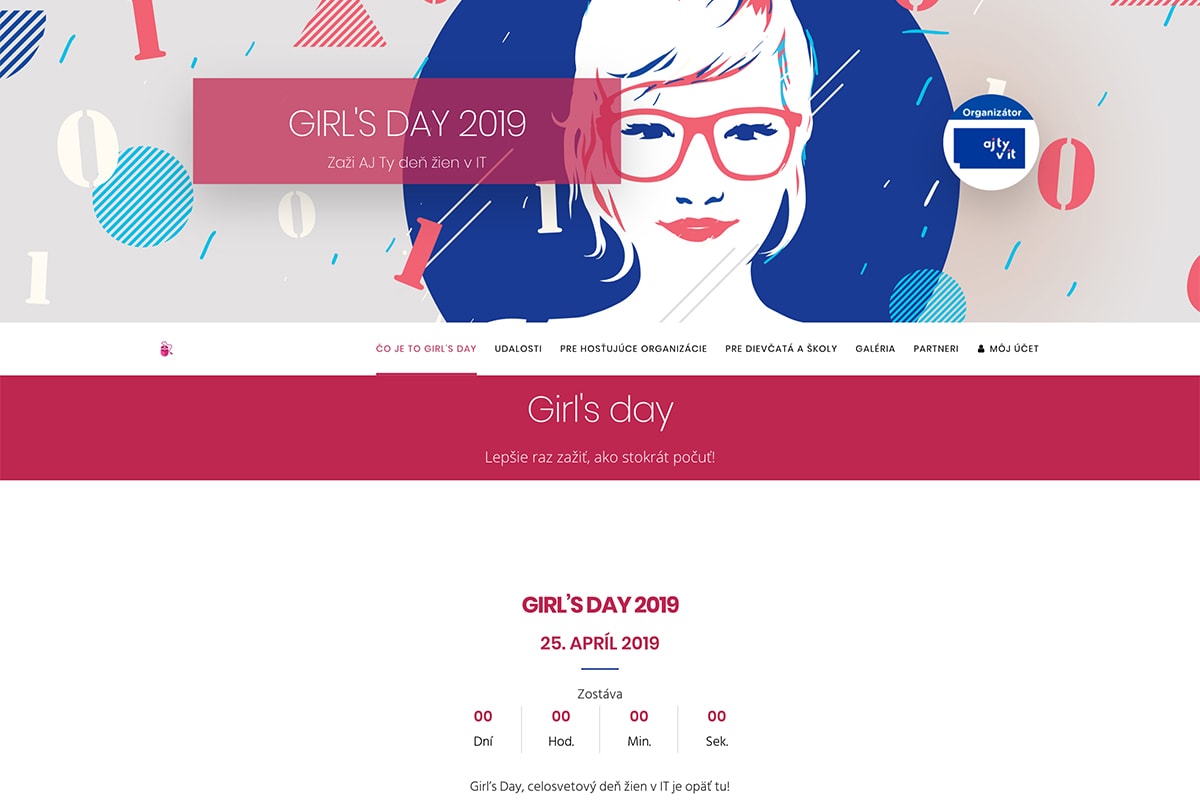 We are in IT too: An amazing project and our cooperation with Girl's Day
The World Women's Day in IT is held annually. It took place for the sixth time in Slovakia on 25 April 2019 thanks to Aj Ty v IT. We were pleased to take care of the proper functioning of the website in our creative studio.
During a special Girl's Day, IT businesses, organizations and institutions in more than 166 countries open their doors to high school students. Girls have a unique opportunity to look into the world of virtual reality, 3D holograms and programming, or discuss the topic of Women in IT.
The goal is to bring the mysterious and at first sight seemingly male IT sector closer to girls aged 15-18. At the same time to present new possibilities of study in the field of ICT (information and communication technologies). The project was held this year with the support of the American Embassy in Slovakia, under the auspices of the President of the Slovak Republic Mr. Andrej Kiska and the Slovak Representation of UNESCO.
Assignment
To create a website in the original design that clearly communicates the activities of the event. Since interested parties could sign up for Girl's Day through the web, an extra strong request was made for functionality and security.
Vision
It was the creation of a page where increased traffic was expected and registered users entered their personal data into the system. We were looking for a solution that was safe and efficient.
Implementation
1. Adoption of the original design and creating a website
2. Programming a complete functional registration
3. Security through our VPS server
The implementation was carried out in three defined steps, the last two being the most important. Registration had to work at 100%, the necessity was user ease and comprehensibility. The VPS server is faster and more secure than the classic one, plus guarantees several times higher privacy and control.
Another successful project done and we are already looking forward to new challenges!